I have done cross-stitch in the past, and must admit I have a couple that I need to finish at some point. However this is the last one that Mum made. She had made loads over the years, and quite a few gifts, including wedding presents to both Nick & Tim, and when she realised she was losing her sight she made this one for me. One that she designed ... the ducks etc were from the calender picture of the year I was born!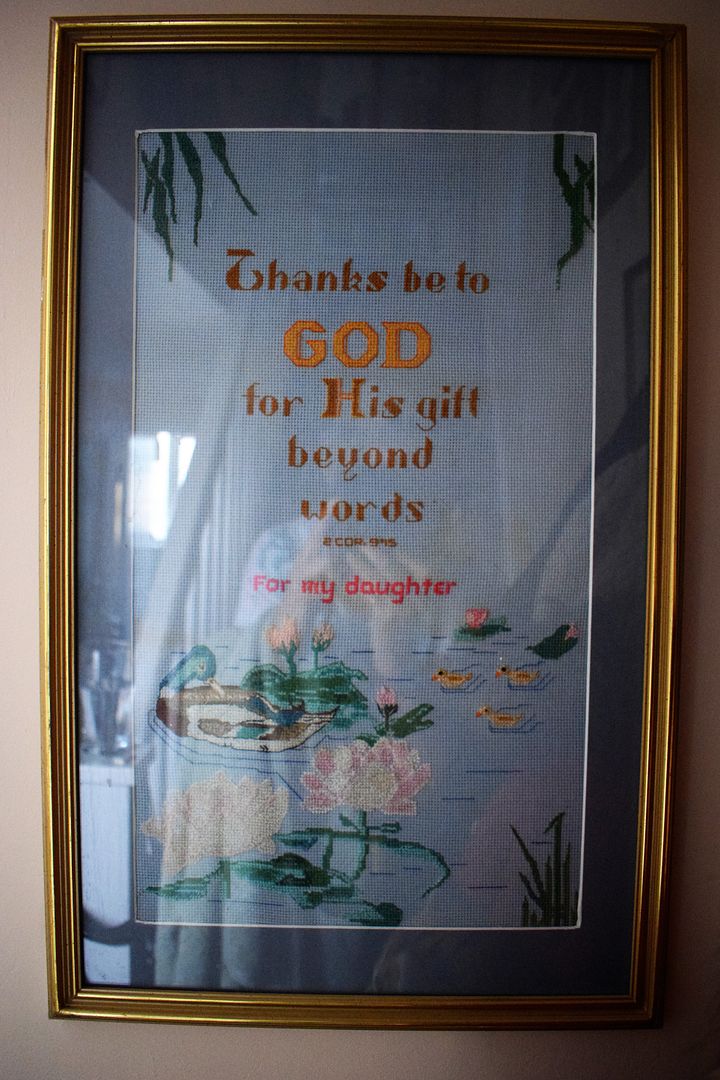 However from Mum's point of view she always counted embroidery as something different.

This is one of many such things I have (including some beautiful table cloths), and was a hearth guard that she made while she was engaged, and when they got rid of the open fires it was turned into a picture.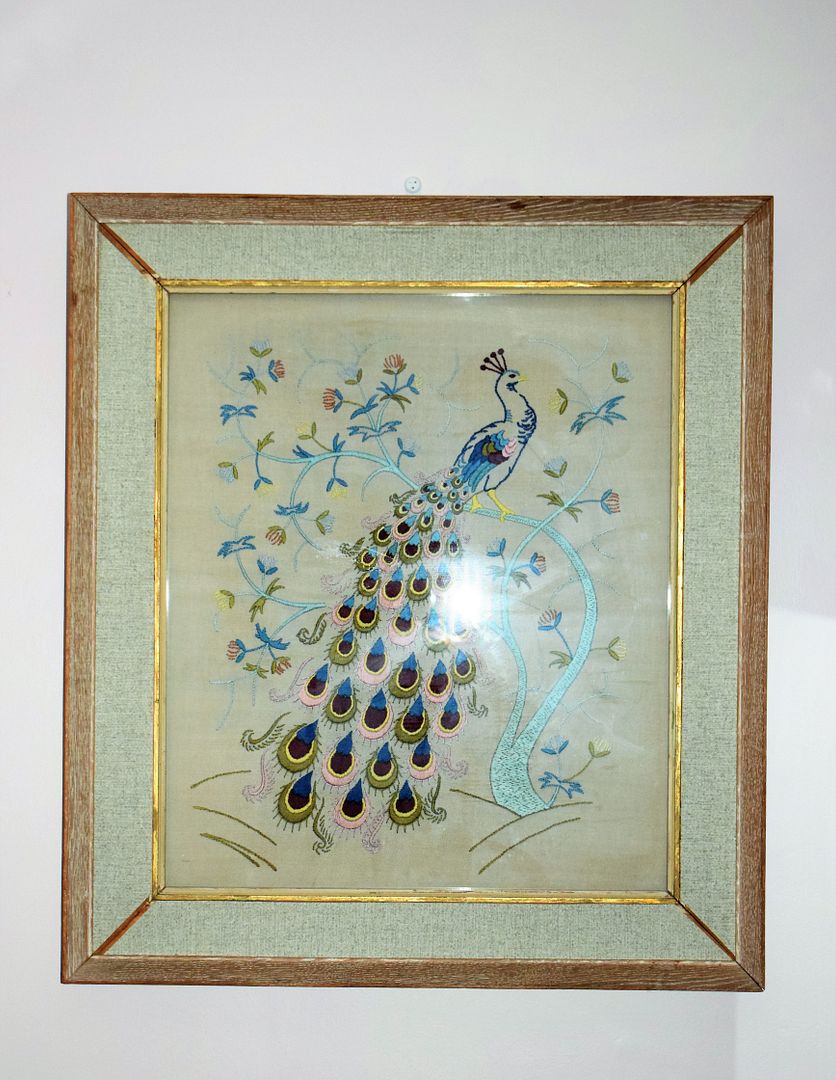 And, for something totally different this (poor) picture was made by my grandfather in his off-duty time. He served in the Coldstream Guards from 1920 - 1925, and was then in the reserves for a time.