I had promised myself that this year I would not re-use a photo, but take new pictures. So when I saw this prompt, I had to decide what to take ... and I did (top picture), then the next day I had a text message from my brother saying that they were going to meet me the following day and we could go blackberrying, so I was able to take the bottom photo!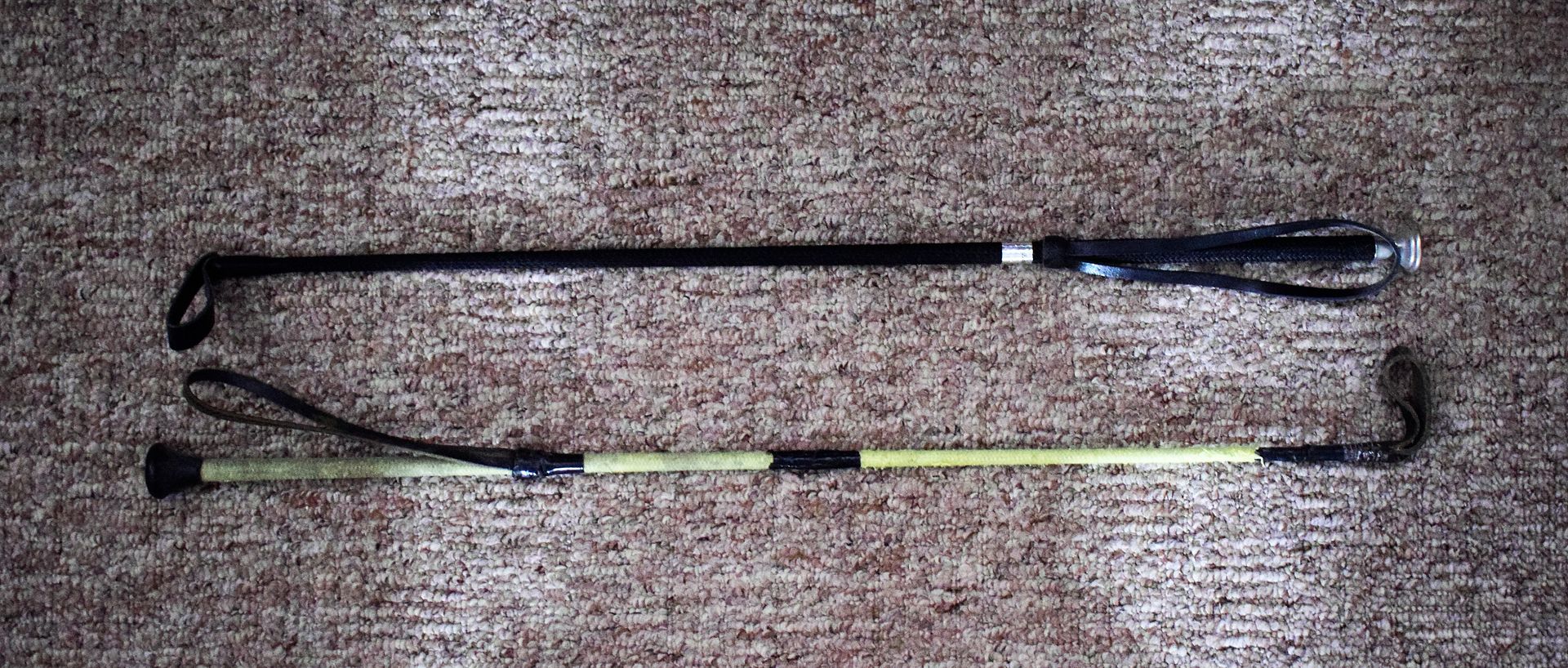 The black crop was only used a few times as it was a "show" crop ... the other one was carried all the time, even if most days it was never used ... but I was taught by, and then worked for, someone who felt it was good for me to be able to do most things (and, yes, I did twice gallop downhill ... and that IS scarey!!)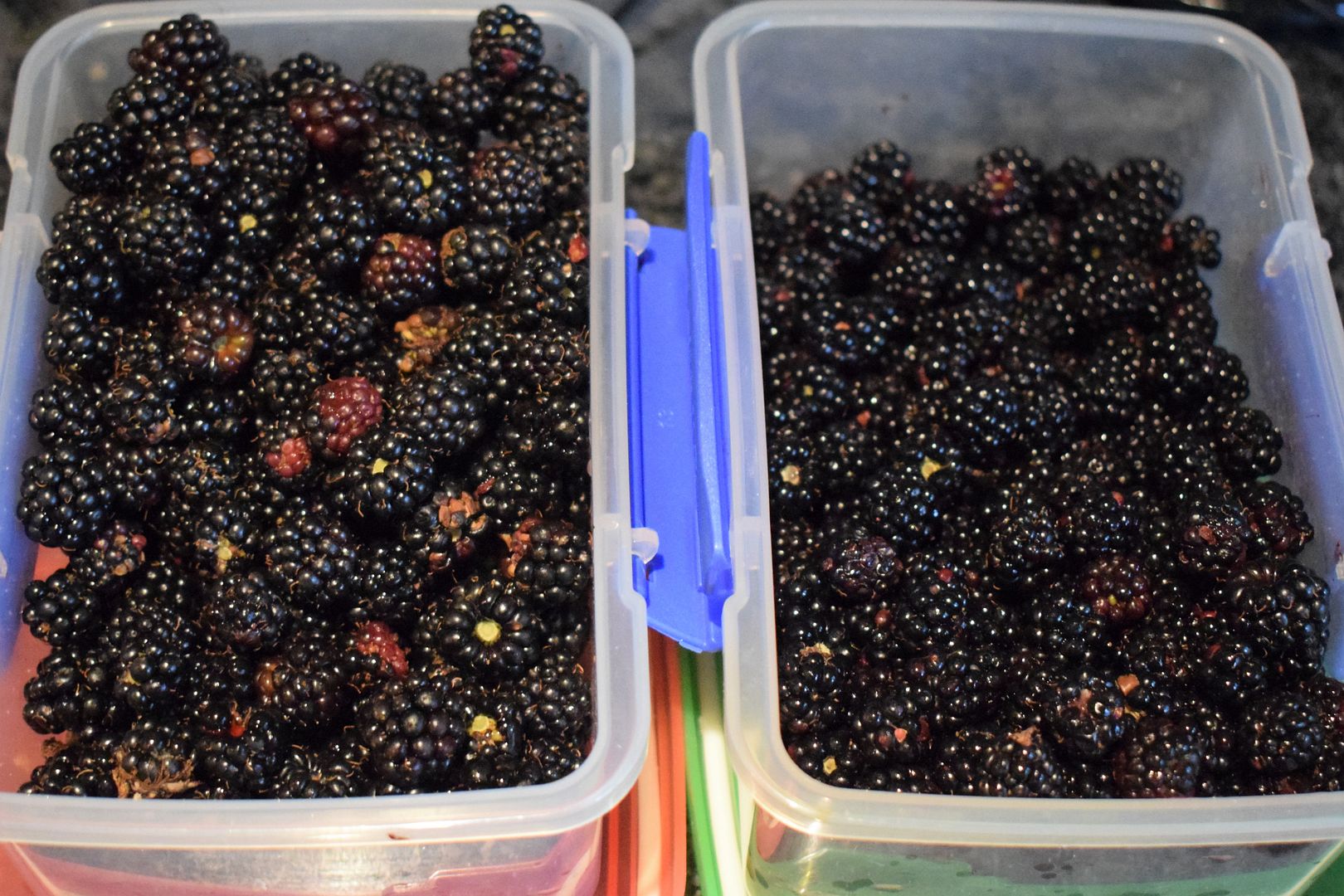 Not bad for an hours work!!