I love trees, and pictures of greenery (see icon!), so this has been a lovely theme. But this time of year, living in London and commuting in the dark, green seems very far away. I live in a 'leafy' suburb, meaning a fair number of parks and a lot of street trees. I love my city, but I do not love what it does to its street trees.

This is a London plane tree, a species which adapted to the fogs of the 19th-20th centuries to shed its bark (and with it a lot of the pollution). So it's a native, doing just what the city needs. But to keep the trees tame and contained, brutal cutbacks are routine. This is what our trees look like right now, against a grim winter sky. Sniff.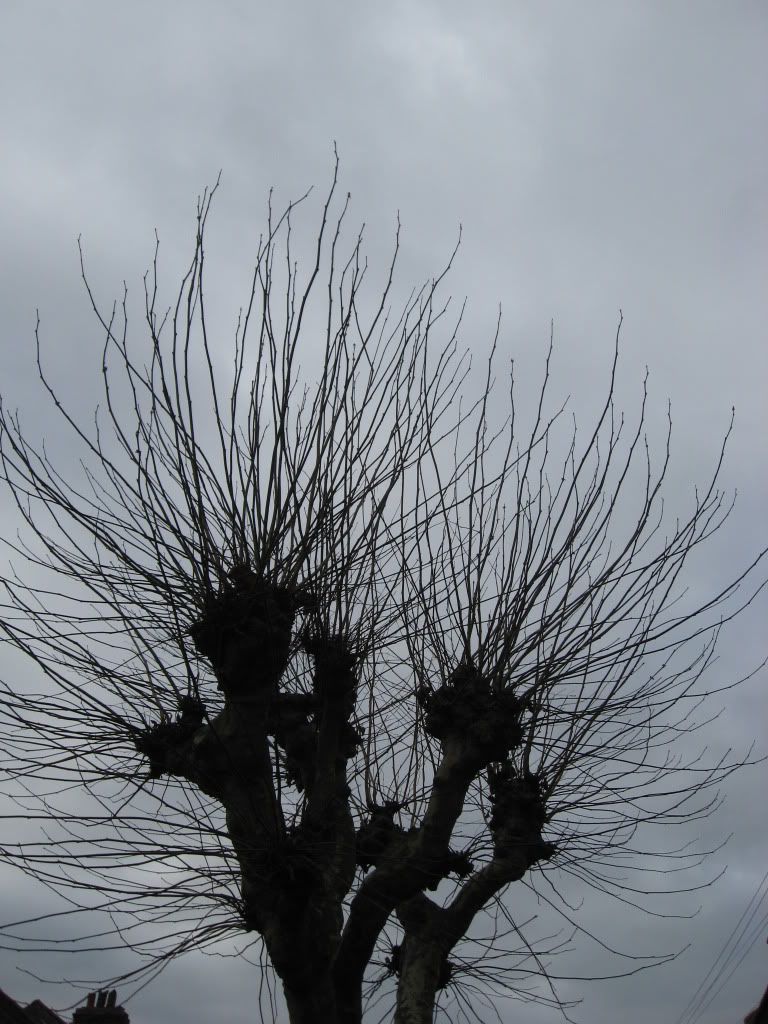 This poor tree barely looks like a tree! It probably will leaf, but it's not going to be all that luxuriant next year. Definitely not an Ent...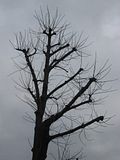 These smaller trees escaped the chop, and are better, much more cheering. I love the feathering of branches and leftover seed heads against the sky in the second shot: