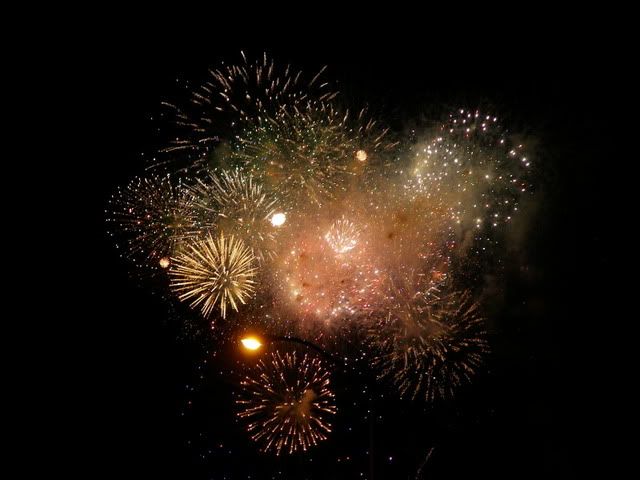 I know, right? It looks more like fireworks than a rabbit, doesn't it? Yup. Happy New Year! Welcome to...the Year of the Rabbit.

The first Chinese New Year after my family moved to Hong Kong was in 1975, also the year of the Rabbit. We were living in a tiny, cramped flat in Mid Levels, but my brother and I went to school at the Peak and we had a family friend who lived near our school and invited the family over for a supper with mooncakes and a perfect view of the celebratory fireworks. I was ten years old and it was about the most exciting and exotic thing I'd ever experienced.

Kung Hei Fat Choy, y'all.

ETA: I'm new to the community, I hope it's okay to take this kind of sideways approach to the theme. Please let me know if I'm out of line and I can be more literal in future.