I was undecided about this prompt. I've waited all week to see if I could get a new photo, but in the end had to go through the pics on the hard drive.

I was tempted by two photos... and this one won.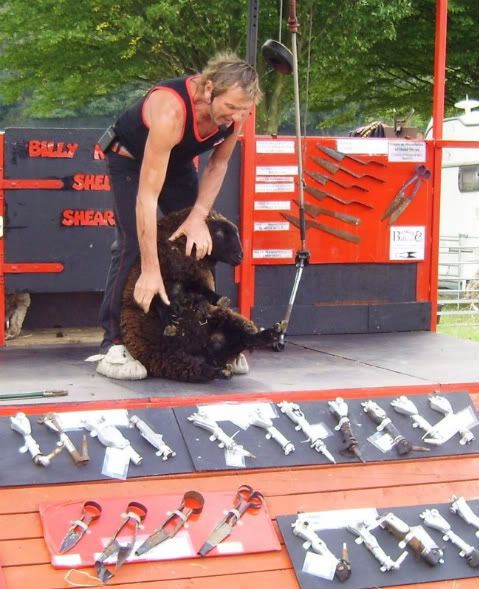 This guy was demonstrating sheep shearing at a craft show I went to. He sheared this sheep from wooly to bald in minutes - it was really impressive. Of course, he used electric shears on this occasion, but as you can see from the photograph, he had a number of old shears that the shearers used to use and from what he said, they were still pretty fast. He told us that the shearers used to walk from one station to another in Australia - many, many miles. And to keep their shearing hand in good nick, they used to flex the shears in their hand as they walked....



This was a bird used in a falconry display. He really did move fast as he swooped down to pick up the meat the handler was holding - but that photo came out really pants and blurred. Shamefully, I have no recollection of what type of hawk he is...