I was going to take pictures at the street party for the Royal Wedding for this prompt, but in the end it was a bit of a damp squib, in that people brought their own sandwiches. So I had to think again.

This is a tribute to Spike, aka William the Bloody. A real life, flowering onion as served at the Outback Steakhouse. Now that IS a feast!!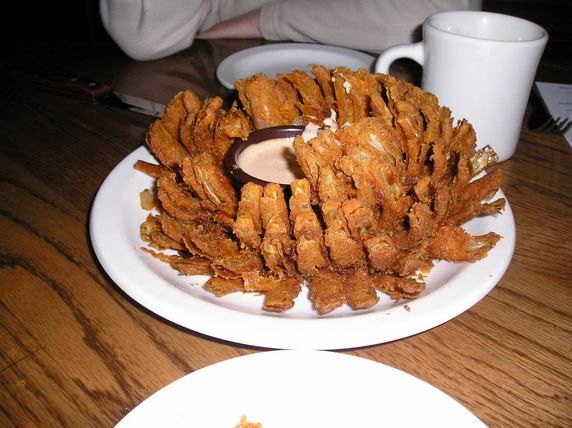 Who knew snails liked bird food??