I know I've missed both of these. Not sure what else, but here we go:
For calm - the surface of my "big" pond (hey, it's all relative!) this afternoon. The air was so still and the surface was glassy.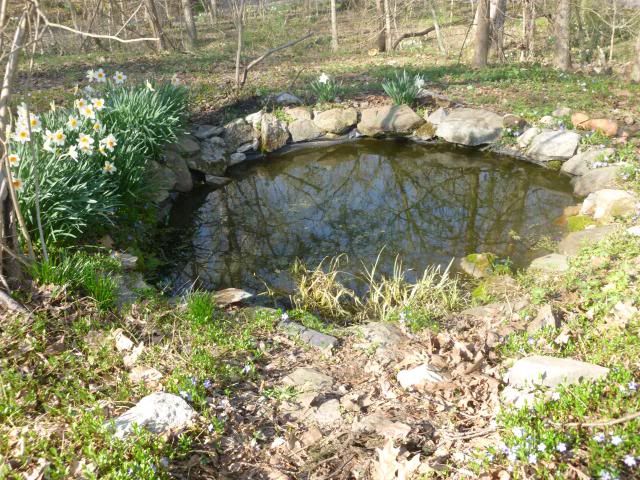 And then there's pattern. I hope you can see it on the big picture. What we had here, was a curved line where evergreen ground cover (periwinkle is the common name. I'm blanking on the real name) met the lawn. This winter was so bad, the deer ate almost all the ground cover (they've never touched it before) and then we had to have a giant pine tree taken down because it was leaning toward the house. So, today when I mowed, I reduced the size of the arce by a couple of feet or more. With the shade from the pine gone, the grass is going to spread into that area anyway, so may as well just mow down both grass and remaining ground cover and see which one wins. You should be able to see a patchy darker green area with a few small blue flowers which is the actual ground cover area now, then a somewhat lighter just-mowed area, and then the still-brown lawn grass. That's my pattern ATM. It remains to be see what it looks like a month or two from now.