I was hoping to get over to the neighborhood synagogue to ask whether they'd let me take a picture of the shofar, but given Roshashanah and Yom Kippur they've been a little busy.

So, I apologize. It's a last resort. I'm sinking to the visual pun.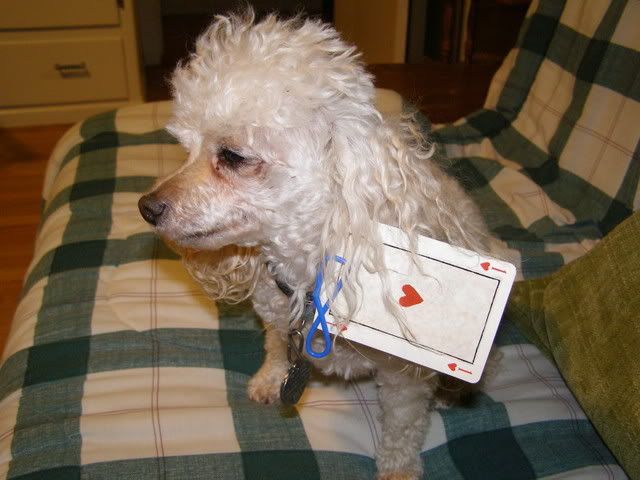 That's right. She's been trumped. She is a trumped-pet.