Well, this is what happens when you have been posting like a mad woman for a solid week. I put this up at sb_fag_ends! Fortunately, one of the mods saw it and commented to tell me so. *cringes with embarrassment* They are never going to let me back on there. lol Anyway, here's what I said:

I really had planned to get pics of some of the scarier costumes of the kids during our school's annual costume parade on Monday, but I ended up working in an office most of the morning and couldn't get to my phone or camera. Really thought I'd go MIA again with this one, but I did put out one holiday decoration, so I took a picture of it. Not really spooky (unless you're afraid of spiders), but it's as close as I could come.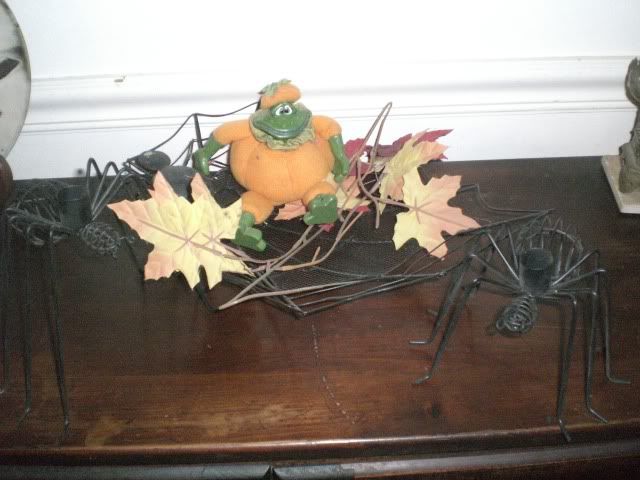 </a>

Not terribly spooky, but all I had related to Halloween. I guess it's kind of spooky that there's a pumpkin frog in the middle of the spider webs? Yes? What if he's an evil pumpkin frog?