I have had 2 marvellous trips to The States so I didn't know which of my souveneirs to share with you all. Then I realised I had the perfect picture on my bedroom wall to share.

In 1989 we went to Willaimsburg and they were printing out copies of The Declaration of Independence, which they were selling for a quarter ... uless you were a Brit. Then we were given a copy free!

Here it is on the wall-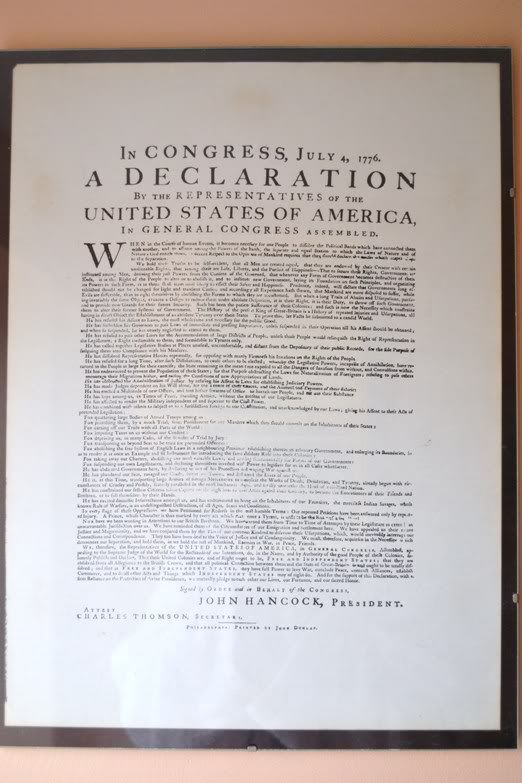 Happy 4th July - Hope you Colonials are managing to cope OK.