...ings, that is. Somewhat orthogonal to the intent of the prompt, perhaps? This is the view above my stove, which, I know, is not the best place to store spices, but it's what I've got that combines convenient access and actual room for it.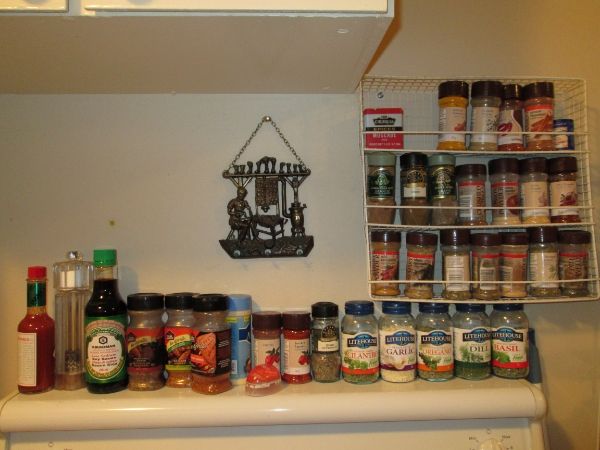 On the rack: -nutmeg, turmeric, thyme, cinnamon, ginger
-coriander, cumin, anise, crushed chilis, onion powder, garlic powder, chili powder
-curry powder, rosemary, tarragon, basil, ginger, tarragon #2 (which is what you get for going shopping without a list), dill weed

On the stove: tabasco, salt/pepper grinder, soy sauce, steak seasoning, chicken seasoning, salmon seasoning, Molly McButter (artificial butter flavour), -an egg timer-, paprika, smoked paprika, herb de Provence blend, cilantro, garlic, oregano, dill, and basil

Whew!