Here's a little collection of some of the coins that has been left over from when I've traveled.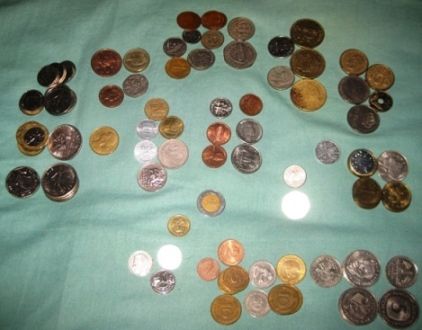 I tried to take some close ups but I'm not sure you can see what it says on them. Dirty coins and a bad photographer. :/



I couldn't have all coins I wanted in the pic. But here's some of them. :)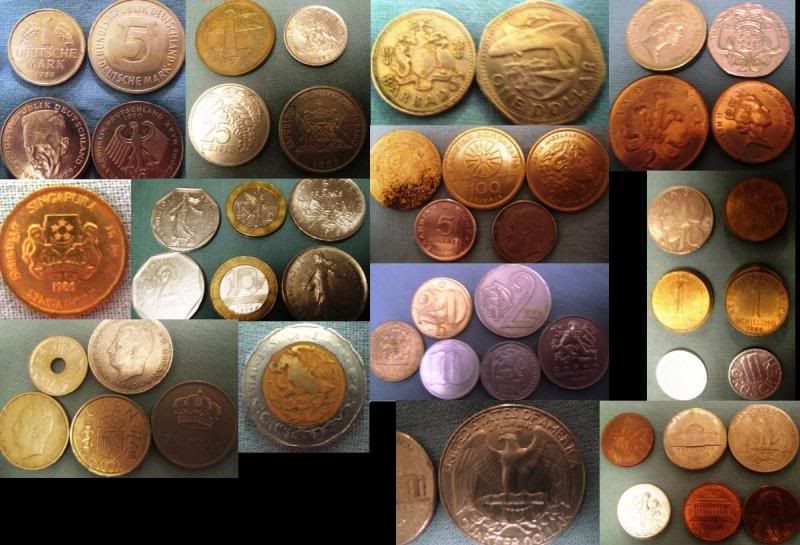 I hope you can recognize some of them.