For some reason Photobucket is reluctant to load my pics, even though I made them smaller. No idea what's going on, but had to do them one at time and it took forever. *sigh* Anyhoo, here are some paths: The first ones are deer trails leading to my front yard. I had a lot more, but didn't feel like waiting for them to load. You get the idea - all trails lead to my front yard and yummy things to eat....

The last one is a path that I keep mowed around the pasture so I can exercise the dogs and me if/when I need to and don't want to take the time to go elsewhere.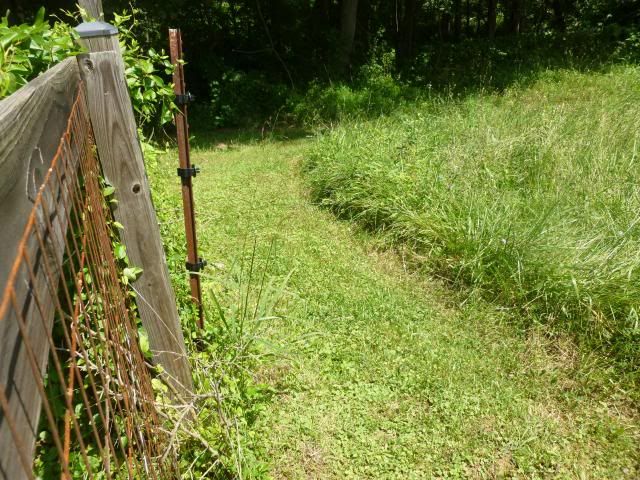 In other news, for those of you who don't see my personal journal, I'm having so much trouble staying logged in to LJ, that I am just not commenting much. I am seeing and enjoying your pictures, just not willing to spend half my life re-logging in every time I want to make a comment (or return to my flist from having made a comment - that's the one that really frosts me). In theory, we may have access to FIOs by next month...