About 25 years ago, a friend and I visited beautiful Waikiki Beach, and were brave enough to try parasailing. The pictures under the cut are of meeeeee, doing this fearsome thing! I'd like to say it was thrilling, but I was scared to death every single second. It's definitely one of those adventures you want to look back on, but that are SCARY when you're in the middle of them.

This is the bluest of blue skies, and I think you'll agree.



And she's off!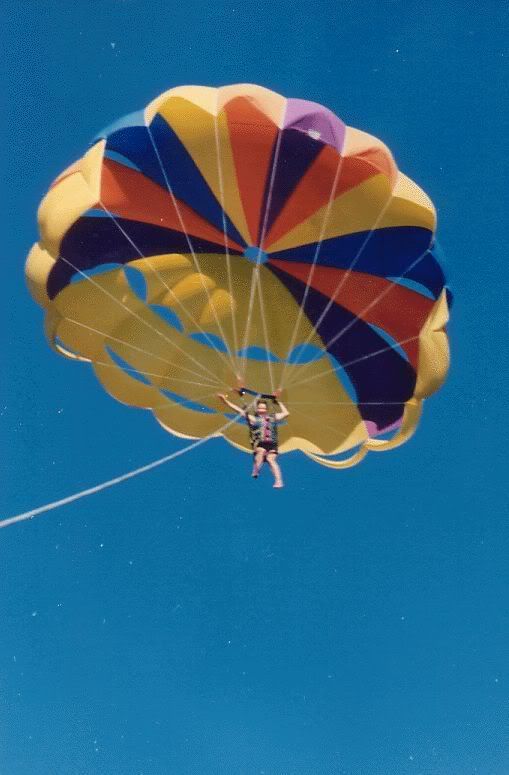 And there she goes! I'm not necessarily scared of heights, but I was just petrified up there. I did try to enjoy the view while it lasted, though, as I assumed (rightly) that this type of adventure was "once in a lifetime".