Look Out and Remember
So, as we all know, my memory left with my estrogen and it's not coming back. Therefore, the front of my fridge has not one, but two boards on it. One shows the whole week, the other is for putting important reminders in big letters everyday. As long as we remember (heh) to keep the week updated, and to post the things we shouldn't forget (for instance: on Monday the blank board will read "Trash!" in big letters - to be erased only if and when the trash can has gone down to the end of the driveway to wait for the Tuesday morning pickup).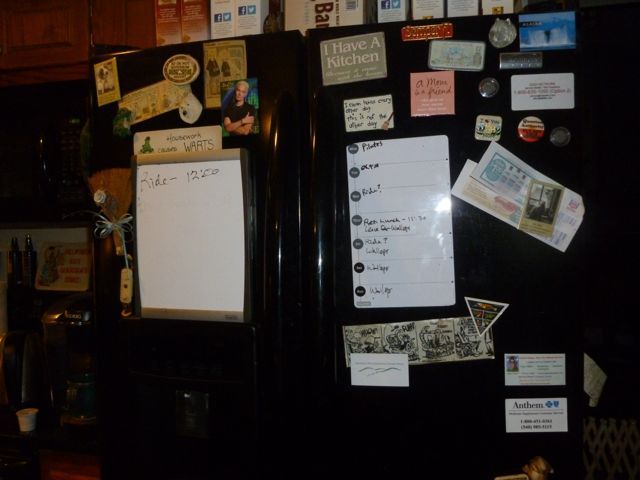 And, just to put last week's prompt in the books - this is Gunny, on the look out for squirrels, the bane of his existence.