I camped and hiked in the Badlands of South Dakota in 2007, and saw *many* interesting mammals. Here are two of them! (I had to scan these photos, so they're a bit faded looking.)



A buffalo that walked up to investigate our van.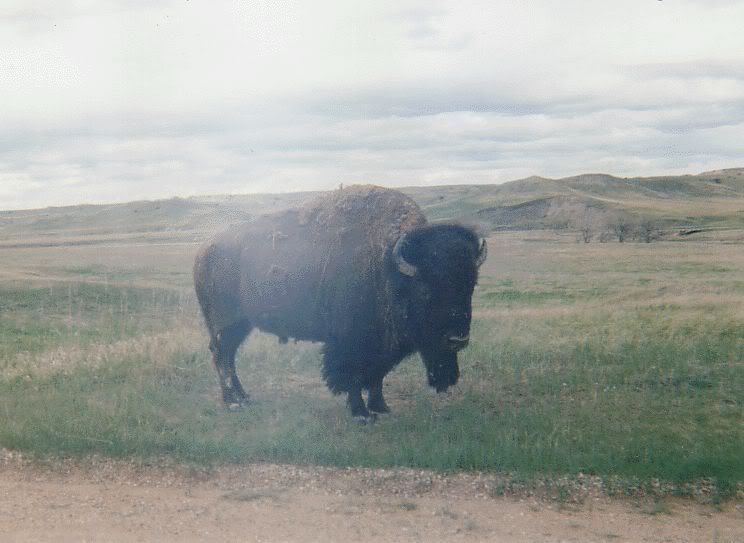 That's me on the left, popping out of my little blue tent to see the buffalo walking through our camp.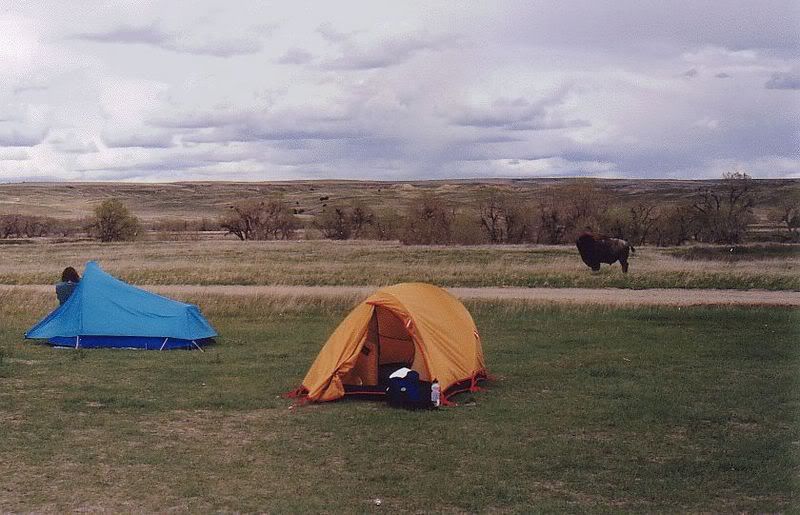 We saw hundreds of prairie dogs, which live with their families in "towns" underground. Every once in awhile, a bunch of them would pop up from nowhere, start barking and chattering at us, then disappear again. Here, one brave one decides to investigate our trail snacks. (A few of our group had no idea he was right in front of them!)