I was going to post a picture of a very cross cat - but due to computer problems I can't access it.

So instead you might like to play a game with this photo I took in church today - count the crosses!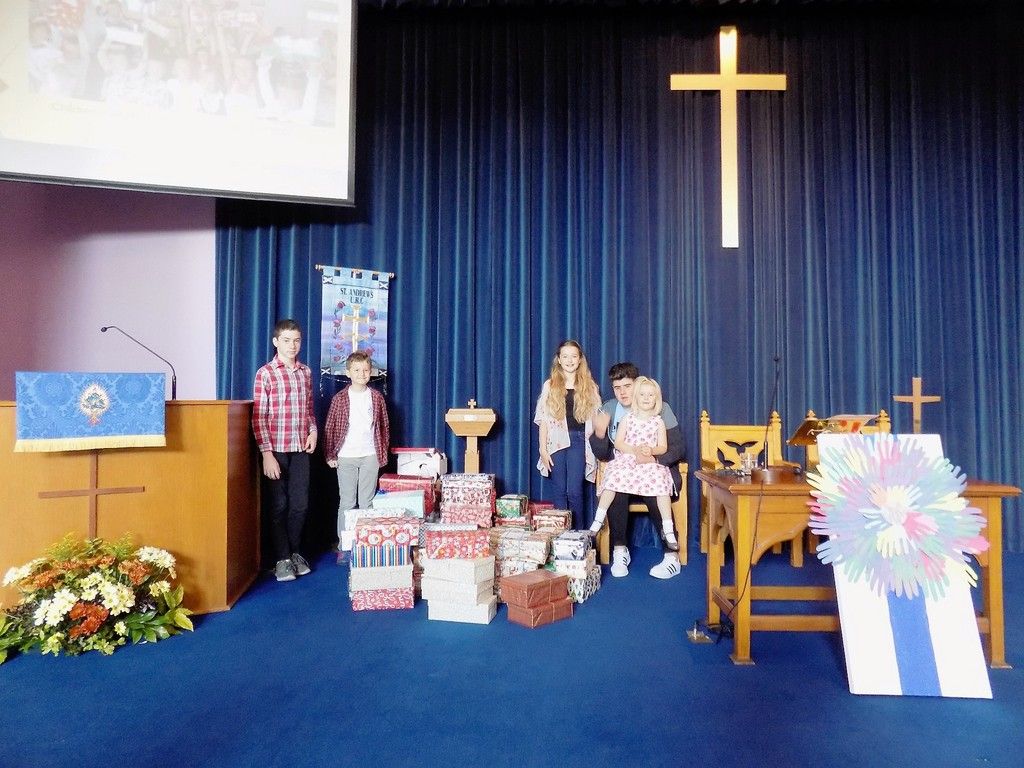 There are actually 6! One on the front of the pulpit, on the blue silk banner, the big gold one at the back, a small brass one on the communion table shows at the right of the picture, there is a small one on the font cover, behind the pile of boxes, and the artwork in the front in a wheel-headed cross made up with the hand-prints of all the adults and children who are part of our church!