Bet you thought I'd died, huh? :) Just totally slacking. But to make up for it, here are two "walls"

This is a very small dry stone wall that I built (am building?) around a flower bed. Not as easy to do as you might think!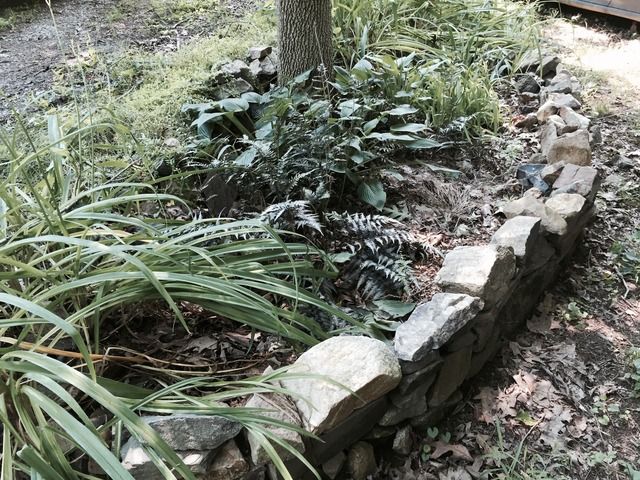 And this one from our Scotland trip. As was so often the case, only walls were left of what used to be a castle. I'm not sure which one this was, to be truthful, although I probably have it marked somewhere.